Lilburn - Turn Key Medical Building for sale - 5,760 SF / $24,000 annual billboard income until 2033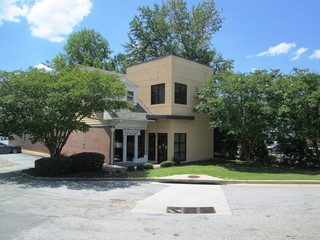 Location:
Lilburn, GA
*Point your mouse cursor on the picture above to see additional photos. Please look for the arrows and click on the "right" arrow.
Please call 770-241-5658
INVESTMENT HIGHLIGHTS:
• Offered at $863,000
• Being sold as a vacant property
• Free-standing turn-key medical/office building
• Existing billboard rental income: Approx. $24,000 per year from Clear Channels / 15 years remaining
• Income from the electronic billboard located on the premises leased through the Year 2033
• Turn-key medical space on the first floor
• Direct road exposure from a major thoroughfare – Indian Trail Lilburn Road NW
• Flexible and efficient floorplans (see attached floor plans on pg. 10 and 11)
• Property adaptable for various professional service firms; particularly for medical related
TAXES:
• Annual Gwinnett County/Lilburn City Tax: $10,964.65 ±
LOCATION HIGHLIGHTS:
• Direct exposure from busy Indian Trail Lilburn Road NW
• Located approximately 200 ± feet from the heavily trafficked intersection of Indian Trail Lilburn Road NW and Lawrenceville Hwy
• 1.2 ± miles west of the intersection of Beaver Ruin Road and Lawrenceville Hwy
• 2.1± miles west of Pleasant Hill Road
• Easy access to I-85 (approx. 3.2 ± miles)
• 8.6 ± miles northeast of I-285
• Multiple points-of-access to the property
• Convenient access to major corridors in the area including Indian Trail Lilburn Road, Lawrenceville Highway, Killian Hill Road, Beaver Ruin Road, Pleasant Hill Road, etc.
Please call 770-241-5658
All information above has been obtained from sources believed reliable and is subject to change without notice. No warranty or representation, expressed or implied, is made as to the accuracy of information contained herein. It is the responsibility of each prospective tenant and/or buyer, or any interested party to independentlyconfirm its accuracy and completeness of any information.
Please call 770-241-5658
Ben Choi
Coldwell Banker Commercial Metro Brokers
#6783204800
483 Indian Trail Lilburn Rd NW
Lilburn, GA 30047
View Map
ID#: 55374081
Location: Lilburn, GA , 30047
Address: 483 Indian Trail Lilburn Rd NW, Lilburn, GA, 30047, US